As your data grows, we grow too!
19th May 2016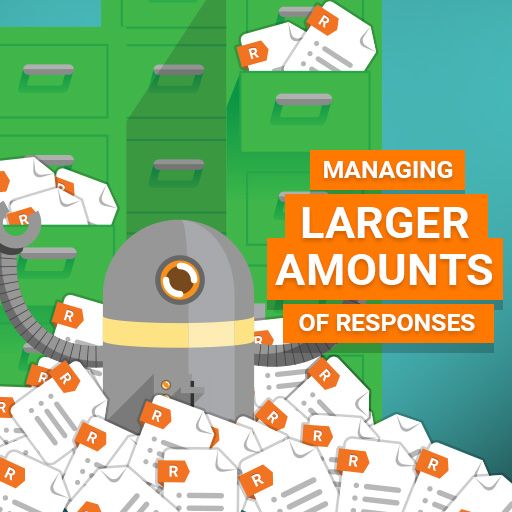 Growing Nest Forms as a service that our clients can depend on is important to us, and as a result we are constantly improving Nest Forms, either by way of dedicated development and by regular upgrades to our core platform infrastructure.
Over the last couple of months, we have upgraded our main database to manage even larger amounts of data, so you can now receive thousands of responses a day while allowing Nest Forms to still work and respond as promptly as you would expect.
In the period of one year, we have seen a substantial growth in the data collected that is sent to us every day.
This equates to an increase from an average of 800 responses per day last year to a whopping 9000 per day this year.
This also means that we have quadrupled our peak time usage that can see Nest Forms accepting over 1100 responses in one hour compared to just under 300 last year.
With all of this in mind, we have started the process of optimising response pages to handle more data.
You should now also notice that the export features have been improved to handle bigger ZIP files with images (we now generate multiple files if the original zip file is too big) and we even added an option to close the window for exports that can take a long time and send you an email when the export is done.
All of this work comes about through an equal measure of our own observations and your feedback, which we are always happy to receive as this helps guide us to what  is important to you.
All the best from Nest Form Support!