We accept



credit cards via the secure
stripe
gateway.
No credit card details are stored on the NestForms website.
No credit card or payment required to begin your trial.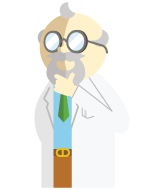 Let us KNOW!
Thanks for considering Nest Forms!
Our monthly price bands are based mostly on the volume of usage and higher end requirements, and we have pricing tiers that range from a freemium model to a more comprehensive Enterprise or "Premium" option.
We have payment models that will suit all requirements.
There are no contractual requirements to use our service
and you are free to operate on a month to month basis depending on your requirements.
When you subscribe to Nest Forms, you will be automatically charged on the same day every subsequent month, until you manually downgrade your subscription to the free account.

Check out a summary of the features available, or review the subscriptions help page for further information on our subscription options, or if you have any questions, please Contact Us.