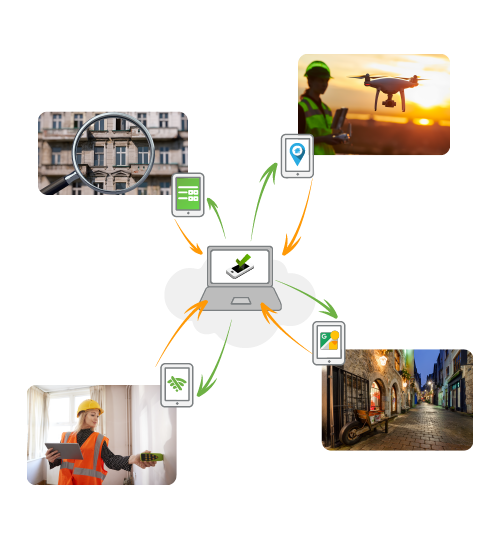 What kind of Real Estate and Site Surveys can NestForms be used for?
You can conduct specific surveys when locating and measuring a property's boundary lines and determining the exact state or condition of a property in any remote location, allowing for paperless data collection.
Online and offline surveys can be conducted wherever you are.
Our clients use the NestForms app to work in varying fields of Real Estate survey sector, including:
Locating and taking measurements of any easements or encroachments on a property
Collect offline GPS Coordinates and identify accurate maps that show clear dimensions of the property and include site specific neighborhood and streets view.
Use Google Maps for reference when measuring the property's total boundary line on each side.
research into any property and conduct a detailed description of the site, the street address, the GPS location of buildings and adjacent properties.
Identify accurate map location and any improvements a homeowner can make to the land
Conduct detailed offline property inspection survey and create accurate property condition reports.
Conduct detailed and comprehensive building survey or full structural survey and identify the condition of a property, possible encroachment to boundaries or dealing with hard to reach places or structural issues.
All is possible with our app that is designed to work perfectly with a Land survey app, Real Estate and other Site surveys without the need for an online connection.
Once back online, you can send your collected data back to your main office.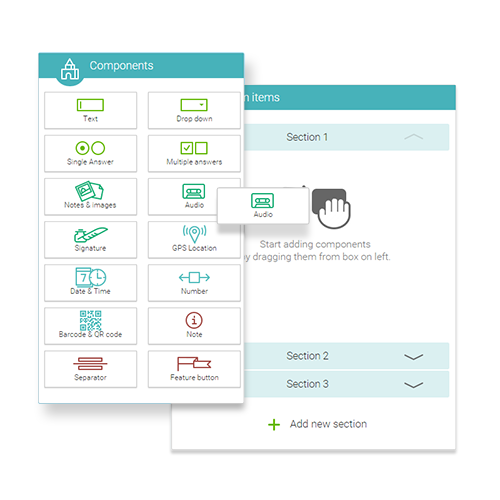 How do I use NestForms for Real Estate and Site Surveys, is it hard to learn?
Using our Mobile Form builder is very easy. You just drag and drop what you want to add to your form and then share it with your colleagues.

View our list of example Site Survey form templates. You can modify and test any of these forms to help you get started. 
If you would like to learn more about how Nest Forms works, check out our intro video, there is also help available, and most important, don't forget to avail of our free trial.