Cleaning up with NestForms
1st June 2021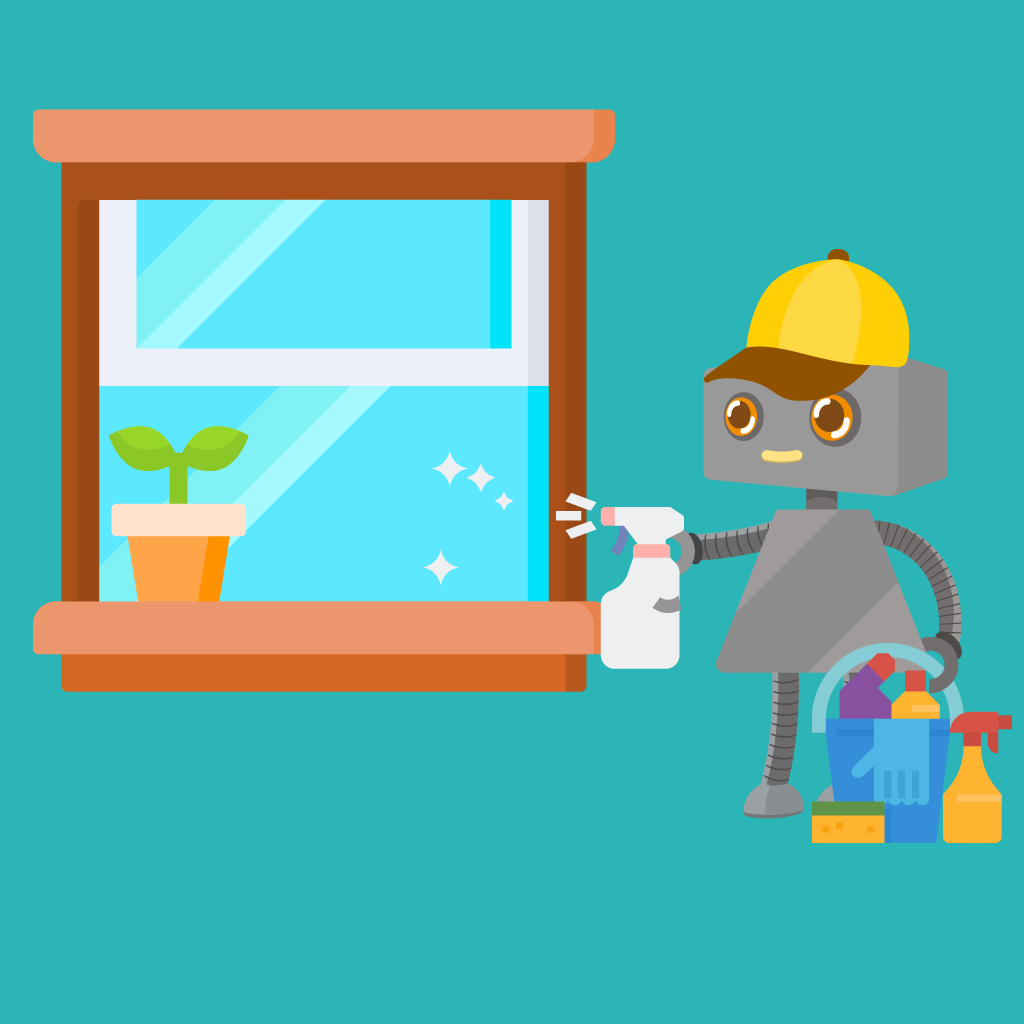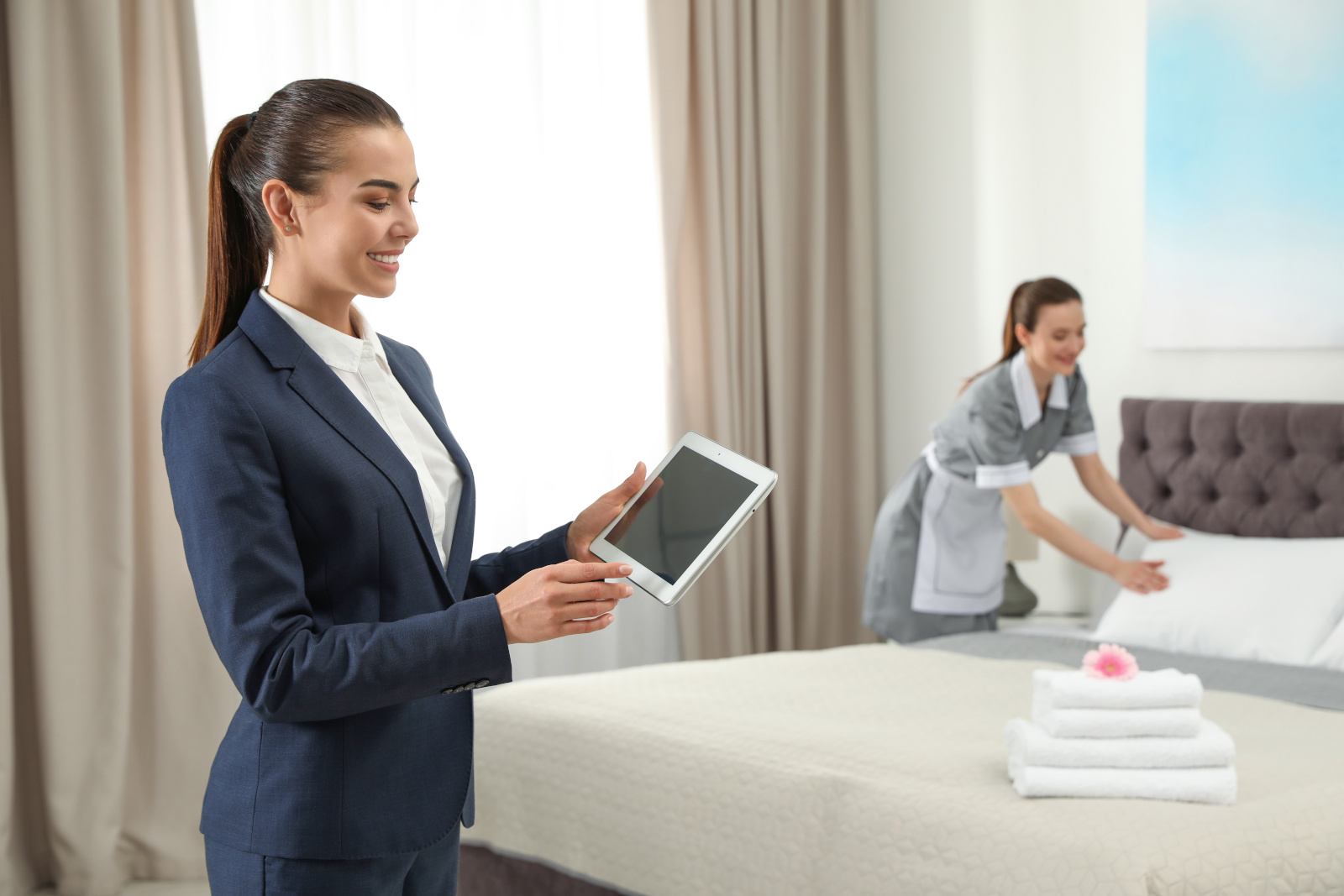 The toilets have been in better shape and the conference room is a shambles. Even though you know your cleaning team had finished their shift before the office party had started, how do you prove this! Perhaps using a mobile data app can save the day and avoid any confrontation between your cleaning company and facilities management. Today many cleaning companies are relying on mobile data collection apps to assist in going about their day to day business. The importance of being able to collect and share accurate and relevant data cannot be overstated. Being able to prove the red wine stain on the wall appeared after your team had left the premises will surely leave the company reputation intact. Cleaning the office kitchen fridge can throw up all kinds of out of date things that may have once been food, a rotten business. The ruthless cleaner will chuck anything that has gone out of date. Taking an image of any disposed of product can be useful and also, why not list the items and 'use by' dates on the app and avoid any argument. They'll soon get the message! Fridge temperatures can be recorded where there could be a fault. Efficient data collection can assist commercial or corporate cleaning companies in being able to prove work has been completed and of a high standard. Many companies specialise in facilities, industrial, residential, window cleaning and even pest control. Sanitation and Disinfection services have become hugely important during the COVID crisis. Mobile survey data collection is important for companies in being able to report back any problems to the central administrator. This gives management teams time to plan any corrective action that needs to be taken. In most employment sectors there is a time factor to be considered when carrying out work tasks. The ability to receive information in real time assists in ensuring that work can be completed within sensible time frames. Blame the cleaner, not any more! 
When using a mobile survey app, proof of completed tasks can also be accompanied with other important data. Being able to share an image is an effective way to describe a problem or to state that work in a specific area has been completed. With the mobile data survey app, the cleaner can share the image but can also include other vital data such as dates and how long it has taken for a task to be completed from start to finish. It's important to ensure that your survey app can provide the ability to capture data seamlessly and in real time.
The NestForms mobile survey app gives teams on the ground not only the ability to work online and in real time but also for teams to carry out tasks offline. When using the NestForms mobile survey app work can be carried out offline and then shared when the relevant parties are connected again. This is hugely beneficial for companies who have employees working at sites outside normal working hours. With staff working in the evenings, early morning or night shifts the mobile survey app can assist in monitoring trends at client offices. A site supervisor or team leader for example, may use the mobile app for moving around onsite areas at the beginning and end of each shift recording the names and start and finish times of team members. This is useful for administrators who are monitoring timekeeping or attendance at certain worksites. The administrator can see who is working onsite and if there were any absentees. A mobile survey app would also be of great assistance to anyone working outside of normal working hours in a lone working capacity. As an administrator adding the GPS component to your form confirms the location of the cleaner.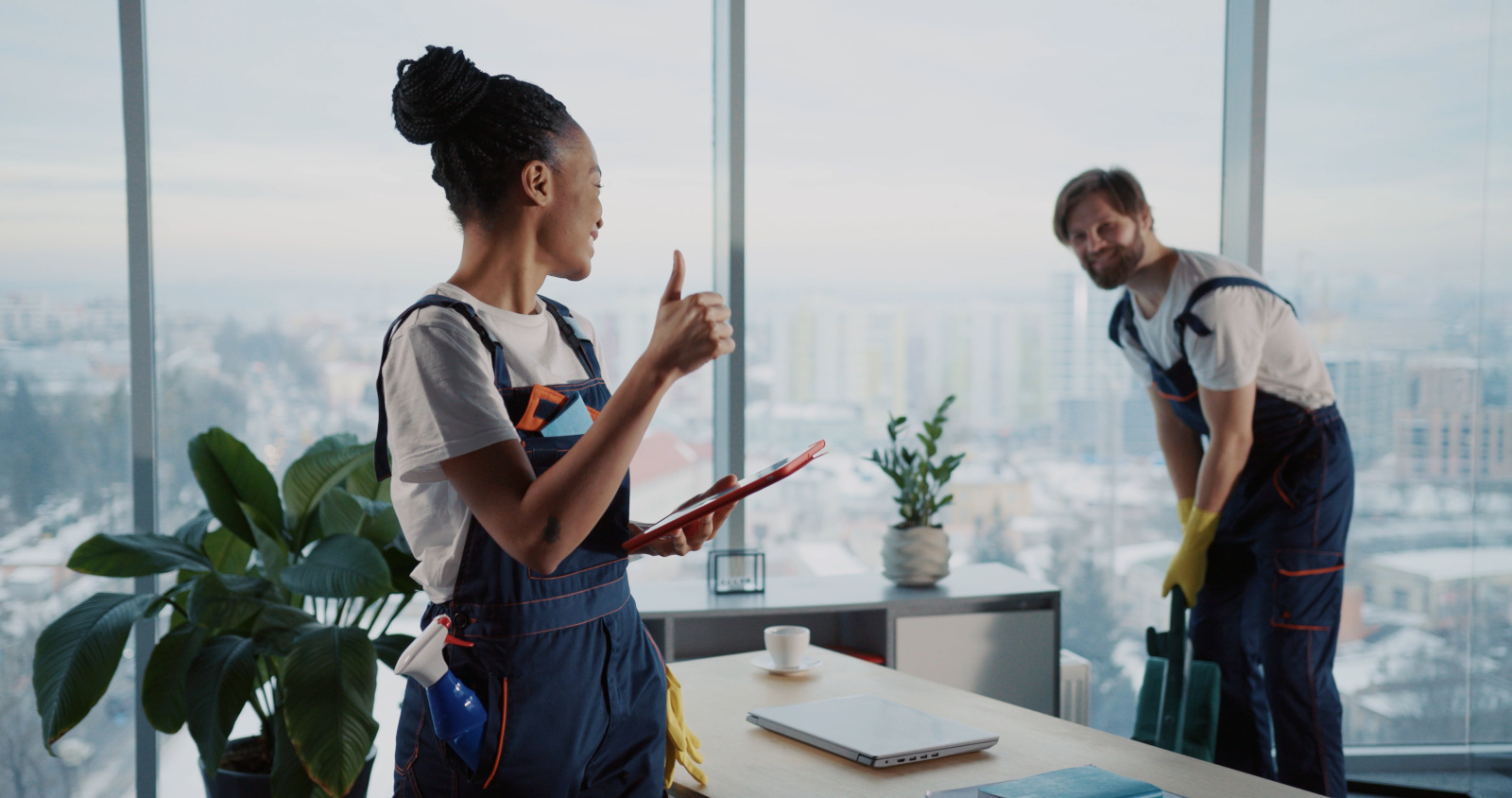 It is always the case that stakeholders will attempt to tender out contracts to those companies who give the best value for money whilst providing a top class service. These days everyone will say that they are the best and most efficient provider for a certain service. With NestForms you can prove that you are an effective and proficient provider. When a company is awarded a contract, cutting the mustard is the crucial ingredient for contract renewal. A cleaning company using a mobile survey app such as NestForms can benefit greatly from capturing data on the ground. Interaction between the company and a facilities management team is vital and would be much smoother when efficient working practices are employed.
When an administrator has created their form an industrial cleaner working within a factory should be able to see clearly which area they should be working in. They should also be able to see what tasks need to be carried out in the area.      
Cleaning companies strive to secure contracts with client organisations regularly.  In the case where a contract is awarded, a relationship is forged between the cleaning company and the business facilities management team.  This relationship can be easily strained where work Is not completed or not considered to be up to the required standard. This is not always the fault of the cleaning team, cleaners are often completing tasks whilst office staff are still working.  An administrator for the cleaning company can create a form for lone working cleaners or site supervisors using a mobile app that would require images to be taken of areas visited and work completed.  Times taken to complete tasks along with dates could be included on the form along with which member of staff has completed the work. The form could then be shared with the facilities manager showing proof of tasks completed and the quality of the work.


Cleaning companies today face much competition when securing and renewing contracts. When a cleaning company can provide a clear working method to a prospective organisation, the chance of contract award is greatly increased.
Whether lone working or as part of a team by using a mobile data survey app you can provide clear evidence of work completed and to the high standard that organisations rightly expect. Health and Safety is hugely important in every workplace. Every cleaning company should be providing their teams with safety signs to be used when teams are working or when floors are wet. If there is an injury due to a slip on a wet floor and there are no safety signs out, with today's compensation culture there could be consequences. With a cleaner being to take an image of an area showing any signs at the end of their shift a difficult confrontation can easily be defused. It is also important that teams can record any recurring problems whilst on shift.
When using a mobile survey app such as NestForms it's easier for the cleaning company to interact with and share information back to facilities management. 
The NestForms mobile survey app provides many features that can assist cleaning companies with employee management and work routines. Some of these features include the ability to allow staff to record their work using images, dates and times. Comments can be added for supervisors and staff using the app to detail any problems for referral back to facilities management. Staff are able to sign off any work using a signature component. 
Forms can be easily created by a central administrator and shared to teams on the ground. An administrator is able to clone sections when creating a form assisting the user when moving between locations. There is also a note component allowing an administrator to give any information or instruction to cleaning teams within the form.
You can find out more about the NestForms mobile survey app on the NestForms website. You can also view a short video on how the app works on the homepage.

You can also learn more on how to use our formbuilder by getting a better understanding of NestForms
Finally, if you would like a chance to try out NestForms, you can sign up for free and your first two weeks begin with a free trial of the system as a premium user.