Happy New Year
11th January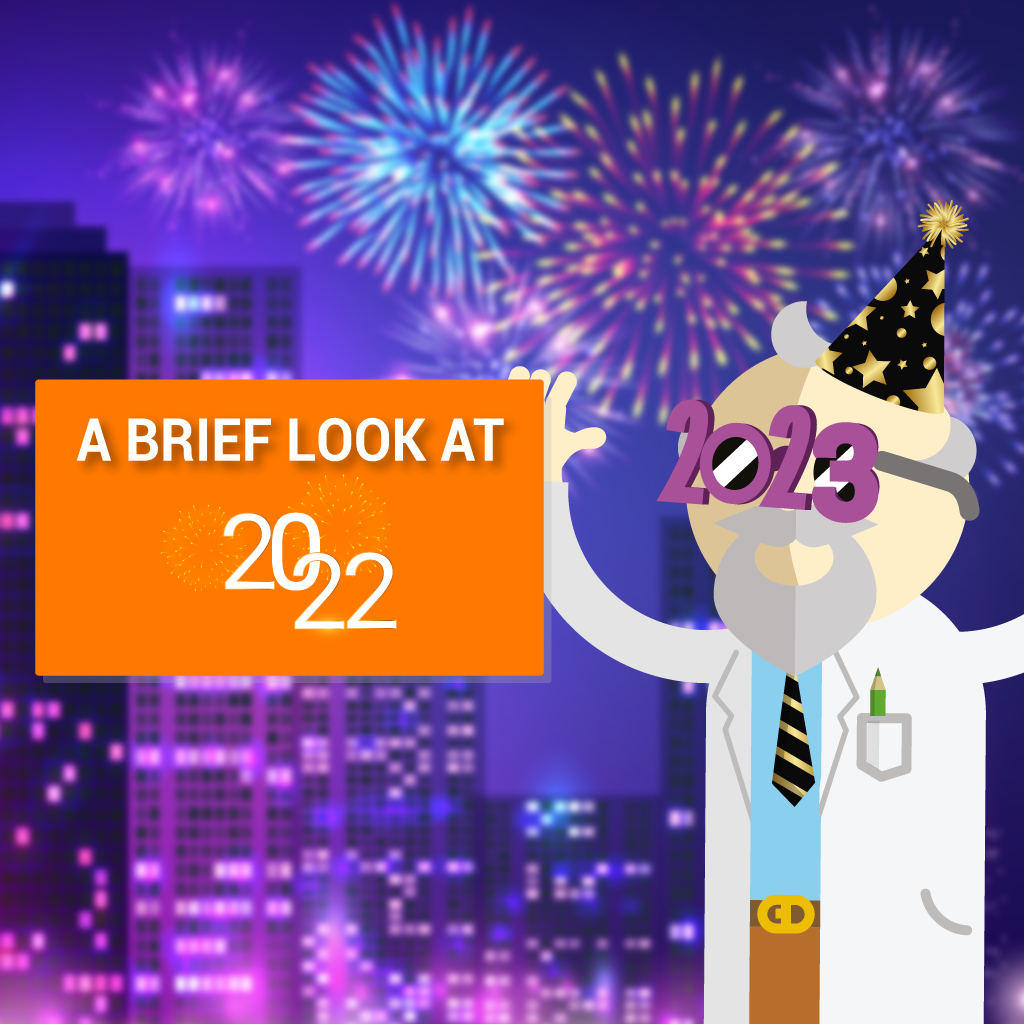 Wishing you and yours a very Happy New Year,


As 2023 kicks in, we enjoy looking back on the previous year because it gives us the chance to recognise the progress we have made and identify future requirements. We can plan for and carry out any updates while making sure users are kept in the loop. We publish news articles for changes or additional features and regular blogs on how the system can assist your organisation. For example, in 2022 we started to run a Bug bounty scheme that helps ensure our systems are even more secure.
The NestForms customer base continues to grow which is great news! We aim to provide an efficient, professional and secure service for all of our new and existing clients. We encourage client suggestions for improvement and continue to develop and modify NestForms. We always strive to provide a significantly enhanced user experience.
Take a look at our most recent stats to see how great 2022 was for NestForms and how development has progressed!

18  new versions of the iOS & Android app.
10 new features added to the apps.
31 bugs fixed within the apps.
280 minor tweaks solved.
30% increase in cloud capacity.
9000 responses per day.
Over 8000 new users created a new profile in 2022.
140 rewards made within our Bug bounty scheme.
37 292 lines of source code modified in 573 files.
As you can see, we have been busy improving our service while catering for an ever expanding customer base.

Here are just some of the improvements we have made in the last year:

Dropdown filter changed to be case insensitive (new fill page).
New improved fill page is now available (will be enabled by default later).
Added ability to change the dropdown filter option appearance.
Added new eraser when painting.
Enhanced security on app logout.
Added option to force autocomplete for dropdowns.
Added max file limit support.
Long touch on Response.
Updated English and French translations.
Deactivate access when logging out.
Correctly displaying long names and updated web responsibility.
We have updated our payment methods and added an option for SEPA direct debit.

NestForms supports multiple translations. During 2022, as well as updating English and French translations we have also made a large update for Czech translations within the web interface.
As of 2023 we support the following languages:
Czech

German

English

Spanish; Castilian

French

Hebrew (modern)

Hindi

Hungarian

Indonesian

Polish

Portuguese

Slovak

Chinese
We're still working toward making NestForms the most efficient and cost-effective field survey and mobile audit service out there.
We appreciate and thank everyone for your custom, suggestions and support over the past year.  We look forward to working with you all again in 2023!

If you are a new user you can find out more about the NestForms mobile survey app on the NestForms website. You can also view a short video on how the app works on the homepage.
You can also learn more on how to use our formbuilder by getting a better understanding of NestForms
Finally, if you would like a chance to try out NestForms, you can sign up for free and your first two weeks begin with a free trial of the system as a premium user.

A big thank you once again from all of the NestForms team.