All prices are on a per month basis and are displayed including 23% VAT.
We accept



credit cards via the secure
stripe
gateway.
No credit card details are stored on the NestForms website.
No credit card or payment required to begin your trial.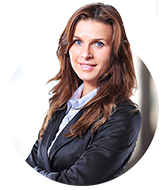 Let us KNOW!
Děkujeme, že zvažujete o použití Nest Forms!
Naše měsíční ceny jsou stanoveny primárně na základu četnosti použití a povolených funkcí. Náš model zahrnuje rozsah od freemium modelu až po komplexní firemní "Premium" účty.
Naše platební plány jsou sestaveny tak, aby vyhovovaly všem požadavkům.
Nevážeme naše klienty složitými smlouvami - můžete zvyšovat, nebo snižovat váš účet každý měsíc dle aktuálních potřeb.
Pokud máte jakékoliv dotazy ohledně našich cen, prosím kontaktujte nás a my vaše dotazy rádi zodpovíme.