Please note: Integration with the Nest Forms API is only available to Premium clients.
This feature allows you to access the form details from an external service, using the RESTful JSON API and the standard OAuth2 login system.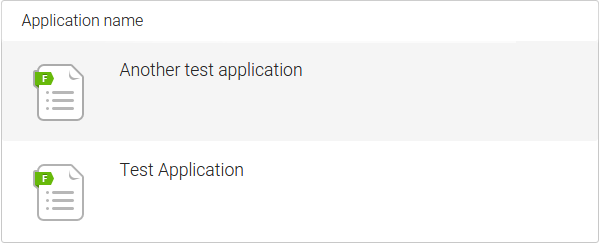 To use the oAuth feature, go to Applications, create a new application, if you don't have any.
Fill in the App name and it's endpoints. Endpoint is a URL address and needs to match exactly the redirect_url you are going to setup in your oAuth2 client configuration. You can set multiple Endpoints for one application to allow you to react to different needs of your application.
After the application is created, you can see a new tab on the Application Edit page called 'Keys'. Where you can access Client ID and Client Secret keys which are needed within your application.
The following endpoints are currently available: Authentication, Access Token, Forms list, Reports.
See more details on the API Technical Details page.
Demo Example Application in PHP #
You can download our example application, which is able to authenticate with nestforms.com, refresh the tokens, if necessary, list all available forms and show the form reports.
All you need is a PHP-capable server, composer (or download the libraries in a separate ZIP).
To acquire required libraries using composer, run `composer update` in the directory with index.php and composer.json. The composer will download all required libraries for you.
In case you want to use the packed libraries, make sure the vendor directory is in the same folder as index.php.
Create an application in the nestforms.com website. You will need to set your current test application URL.
Then you only need to update the index.php with Client ID and the Client Secret that you've received in the previous step and then open the index.php in the browser.
You will be redirected to the nestforms.com website (you might be asked to login first) where you will confirm the access level rights and then you will be redirected back to the test application which will display a list of all your forms.
If you are testing on a windows machine and you recieve the following error: "ERROR: unable to fetch access token with authorization code", just edit the source code of index.php file and uncomment line 24 with $http_client_config.