Nest Forms operates on a free or monthly subscription basis, depending on your requirements.
There are no contractual requirements to use our service and you are free to operate on a month to month basis depending on your requirements.
Only the account manager (you) will ever need to have a paid account. All your coworkers can use the free account to collect data.
All you need to do is go to the pricing page when you are logged in: nestforms.com/Pricing
On the pricing page, there are four subscription options available to you depending on your requirements: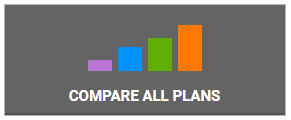 Premium

Advanced

Standard

Free
See more details regarding the Nest Forms subscription and compare the options under the "COMPARE ALL PLANS" button on the pricing page.
You can subscribe instantly and use the service on a monthly basis until you no longer need a paid subscription, you can also throttle your subscription up and down the options depending on your current usage.
When you upgrade your subscription, the upgrade is instant (and when upgrading in the middle of the subscription period, Nest Forms will charge you the remainder of the subscription in the current month.

When you are downgrading, your subscription will stay active in the current plan and is downgraded when your current month is completed.

For any of those changes, go to pricing page and pick the plan that you wish to choose and click to the button within the subscription option. This button will either say "upgrade", "choose" or "downgrade" depending on your subscription status.
Once you downgrade your account to the free subscription, you are informing our system to no longer charge your credit card for any further monthly payments.
You can come back at any time and modify your subscription whenever you want.
How do I delete my profile or subscription

If you want to remove your paid subscription, just login to Nest Forms, go to the pricing page, and click on the "Downgrade" button within the free plan.
If for any reason, you wish to delete your account, follow these steps:
Log in to Nest Forms

Click on your profile (your name)

Scroll down to the button "Delete my profile".

Click on this button and follow the steps provided, your account will be deleted within 14 days of this activation.
Monthly subscription payment failure
On occasion, there may be an issue with your credit card, for example:
Your credit card has expired
Insufficient funds
Card declined (See below)

Unfortunately, this can happen from time to time with certain cards for any of the reasons mentioned above.
Nest Forms will try to process your payment for 3 consecutive days.
If payment is still unable to proceed, then your account will be automatically downgraded to the free subscription and within those free subscription limits. Your colleagues will still be able to collect the responses, but you would not be able to see any responses or images that will be over the Free limit unless you subscribe to paid account again.
Why was my card declined?
This can sometimes happen for different reasons that are beyond our control; The error means that the issuer of your card rejected the payment going through.
In order to move forward, you can usually resolve this issue by contacting your credit card customer support (phone number should be on the back of the credit card) and request assistance to ensure that future online charges can be accepted by Nest Forms or by our payment gateway "Stripe".
I would like to change my credit card details
If you want to change your credit card details, you can add a new credit card to your profile (just click on your name in the right top corner when logged in), Add a new credit card and follow the steps provided.
Then mouseover the newly added card and click to

 and your new credit card will be charged on the following monthly time of payment.