Inspection Reports for your Cleaning Company
24th October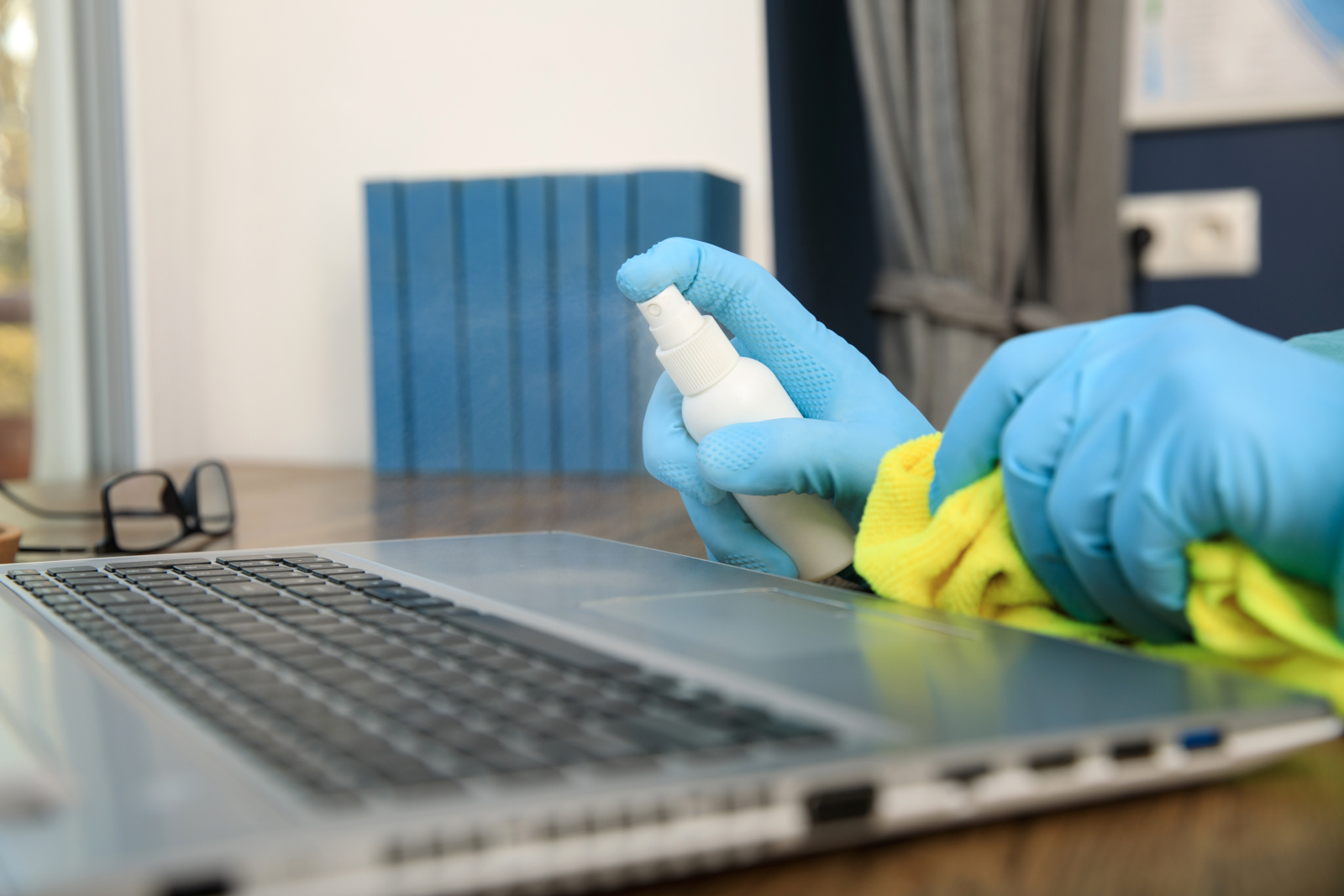 Looking to streamline your cleaning company operations and boost efficiency? Look no further than NestForms, the leading mobile form app supporting you with your hygiene inspection reports. With its user-friendly interface and robust features, NestForms revolutionises the way you collect, manage, and analyse your data.
Imagine being able to effortlessly create customised inspection reports tailored to your specific needs and share them instantly with your team members. The Nestforms mobile form app allows you to do just that. Whether you need to conduct offline surveys, collect customer feedback, or carry out inspections, this powerful app is designed to simplify the entire process.
The intuitive drag-and-drop form builder makes inspection report creation a breeze, while the offline capabilities ensure you can collect data even in remote areas where there is no internet connectivity. And with real-time data synchronisation, you and your cleaning teams can collaborate seamlessly, making timely decisions based on accurate and up-to-date information.
Don't let paperwork and manual data entry slow you down. Embrace the efficiency of NestForms and take your cleaning company business to the next level. Experience the power of mobile forms today.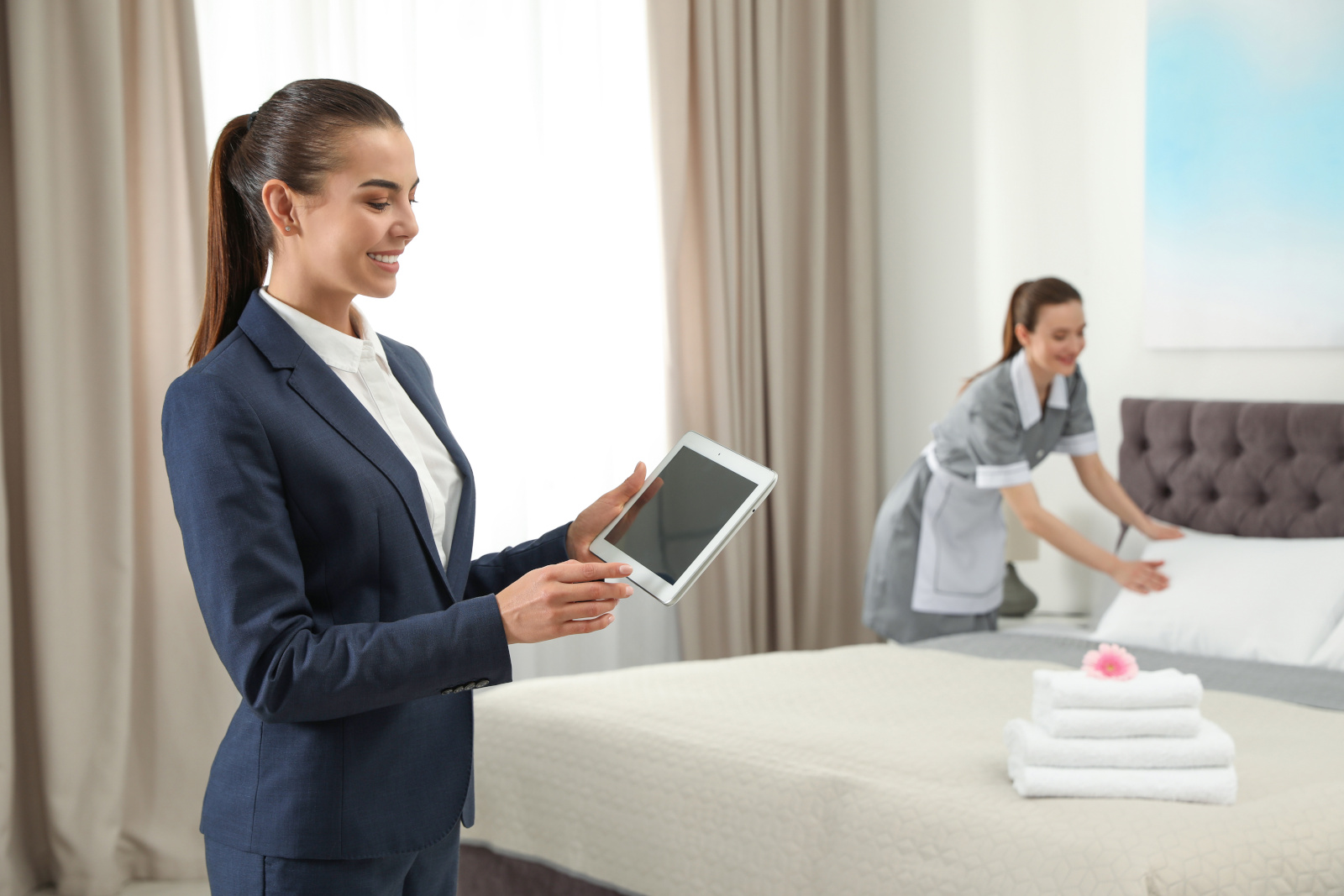 The Benefits: The NestForms Mobile Form App and your Cleaning Company 
Using NestForms can provide numerous benefits to cleaning company businesses looking to boost efficiency. Here are some key advantages:
Time-saving: The NestForms mobile form app automates the data collection and entry process, eliminating the need for manual paperwork and data input. This saves valuable time for your team, allowing them to focus on more important tasks.
Improved accuracy: With NestForms, data is captured directly on iOS and Android mobile devices, reducing the chances of errors that can occur during manual data entry. This ensures that the information you collect is accurate and reliable.
Real-time collaboration: The NestForms mobile form app allows for real-time data synchronisation, enabling your cleaning company teams to work together seamlessly. Whether they're working in offices or industrial premises, an administrator has access to the same up-to-date information, making collaboration efficient and cost effective.
Offline capabilities: NestForms works offline, meaning you can collect data even in areas with no internet connectivity. The app stores the data locally and automatically syncs it once you're back online, ensuring that you never miss out on important inspection reports.
Customisability: NestForms offers a wide range of customisation options, allowing you to create inspection reports that are tailored to your specific needs. From adding your own

logo and branding

to customising form fields and layouts, the app gives you complete control over the presentation and flow of your forms.

Custom PDF

allows you to tailor the format and present your analysis as a polished professional document for your clients.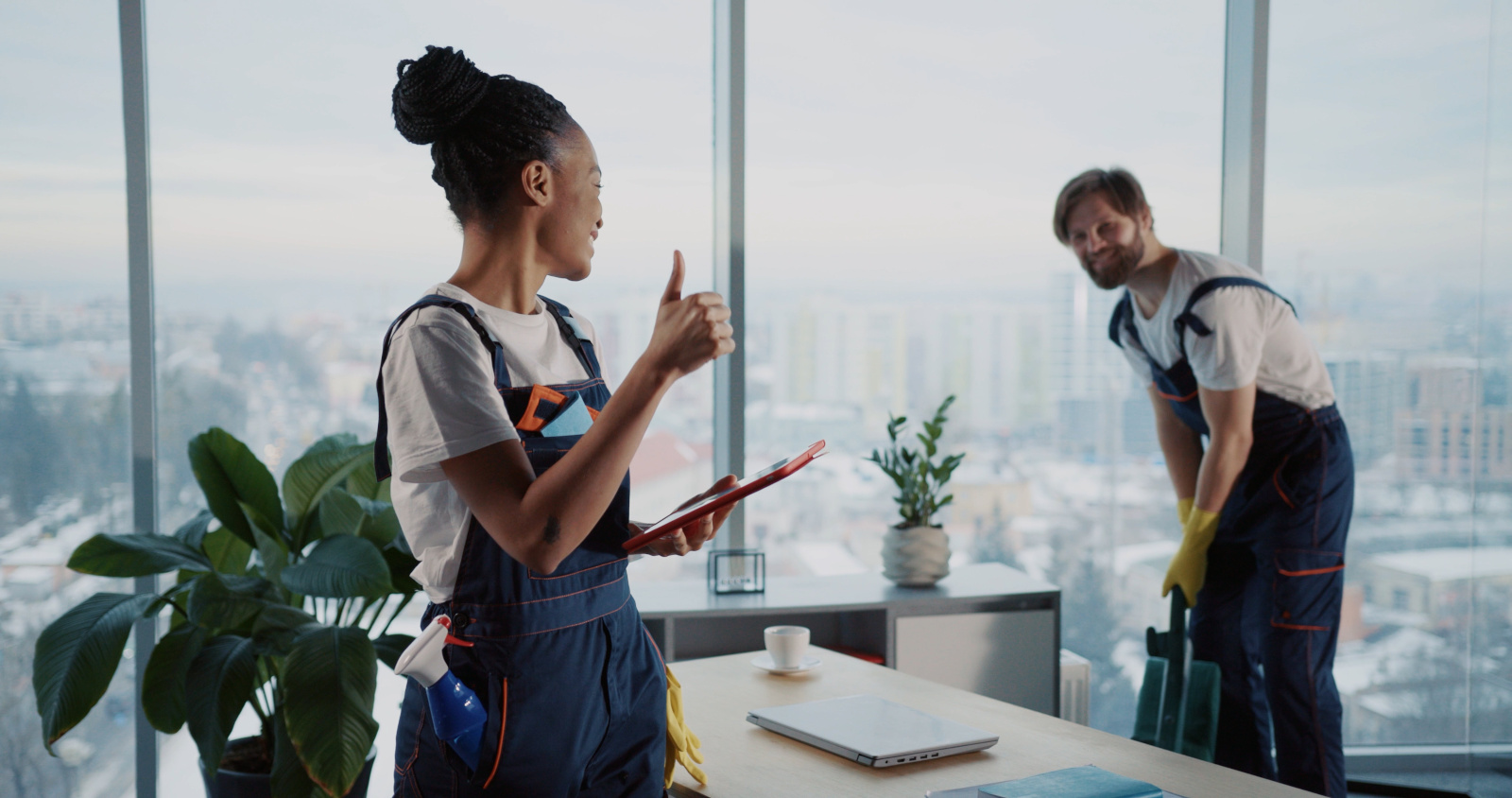 Start using our Mobile Form App within your Cleaning Company Processes
Getting started with NestForms is quick and easy. Follow these steps to begin harnessing the power of mobile forms for your cleaning company business:
Sign up for an account: Visit the NestForms website and

sign up

for an account. You can choose to start with a free trial or select a paid plan based on your cleaning company requirements.

Create your first form: Once you're logged in, use the intuitive drag-and-drop interface to

create your first form

. Choose from a variety of form

component question types

and add their titles. You can even

add images to questions

if required to give greater clarity.

Share the form with your team: Once your form is ready, you can instantly share it with your cleaning teams on the ground. Once they have downloaded the NestForms mobile form app, the form can then be accessed through their iOS or Android smart devices. 
Start collecting data: With the form shared, your team can start collecting data straightaway. The app allows for offline data collection, so they can continue working even in areas with no internet connectivity.
Analyse and export data: Once the data has been collected, you can analyse it using NestForms' built-in reporting and analytics tools. Our mobile form app helps provide data insights that help you make informed decisions. You also have many

exporting options

in various formats for further analysis or integration with other systems.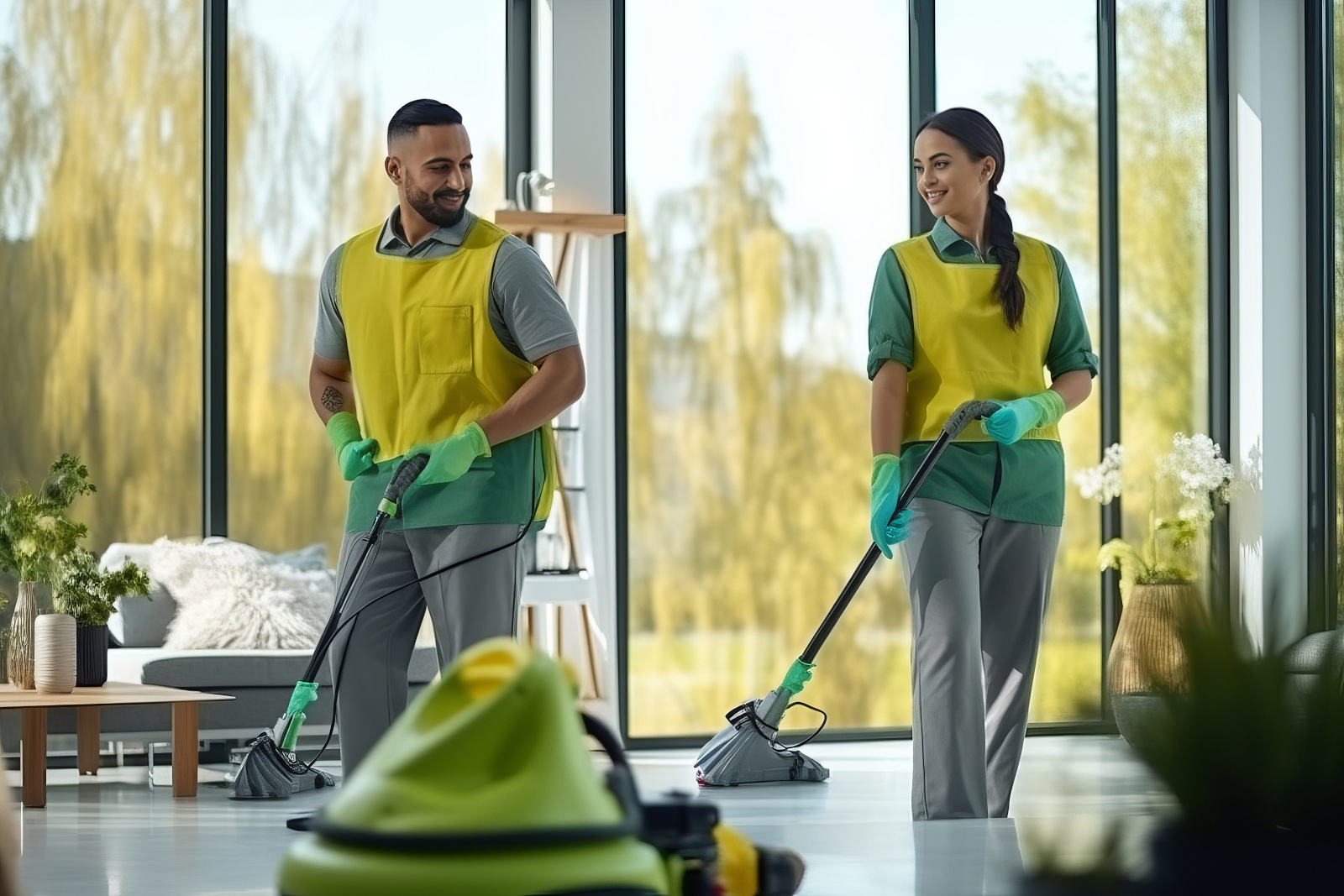 Tips on Creating Inspection Report Forms for your Cleaning Company Processes
To maximise the benefits of NestForms and receive slick inspection reports from people working on location, consider implementing the following tips:
Keep forms concise: Avoid overwhelming users with lengthy forms. Keep them concise and focused on collecting essential data. This will improve completion rates and reduce user fatigue. One of our client cleaning companies using NestForms has set up their forms so that teams can collect images of areas where work has been completed. Proof of work reports can then be shared to client facilities managers instantly.  
Use Skip logic: NestForms allows you to create dynamic forms using

Skip logic

. This means that certain form fields or sections can be displayed or hidden based on the user's responses. Use this feature to create more streamlined and efficient forms.

Utilise multimedia: The NestForms mobile form app supports the inclusion of multimedia elements such as

images

and audio recordings in your forms. Leverage these features to enhance your inspection reports and provide more context and detail to your responses.

Regularly update and optimise: As your cleaning company business evolves, your form requirements may change. Regularly review and update your offline survey forms to ensure they are still relevant and optimised for efficiency.



Conclusion: The NestForms Mobile Form App for your Hygiene Inspection Reports
Using mobile survey inspection reports can greatly enhance efficiency. Where there is limited internet connectivity, NestForms' allows teams to collect data even in areas with limited or no internet connectivity. The app stores the data locally and syncs it once you're back online, ensuring you never miss out on receiving inspection reports from your cleaning teams on the ground.
NestForms takes data security seriously. The app encrypts data transmission ensuring that sensitive information is protected at all times. 
Introducing a new software tool to your team can sometimes be met with resistance. NestForms offers a user-friendly interface. Online support is available to help you and your team quickly adapt to the app.
NestForms offers flexible subscription plans to suit businesses of all sizes. Whether you're a small cleaning company or a larger enterprise, there's a plan that fits your needs and budget.
Cleaning companies can access modules and features such as customised branding and data export. Additionally, you can include separately paid modules with your chosen plan. Some of these modules include Custom DB, Custom PDFs and Instant Triggers for your responses. 
It doesn't matter which plan you choose, NestForms provides excellent value. Our mobile form app's efficiency and time-saving features will quickly offset the cost, allowing you to focus on growing your cleaning company business. 
Find out more about NestForms offline surveys and how the app can help you create perfect inspection reports.

You can also view templates we have created for cleaning company businesses. You can amend a template to suit your requirements.
Our comprehensive list of help pages are there to assist and guide you through the platform. There are accurate explanations for the component questions types you can use when creating your forms. You can also find further information on all the platform features and modules.

You should also familiarise yourself with the main terminology found within the platform.   
Get a better understanding of NestForms and enjoy your journey. Get started today!
If you would like a chance to try NestForms for your cleaning inspection reports, you can sign up for our free two week trial. This trial period covers all of the features and modules found within our Premium plan.
We'll have you up and running in no time!