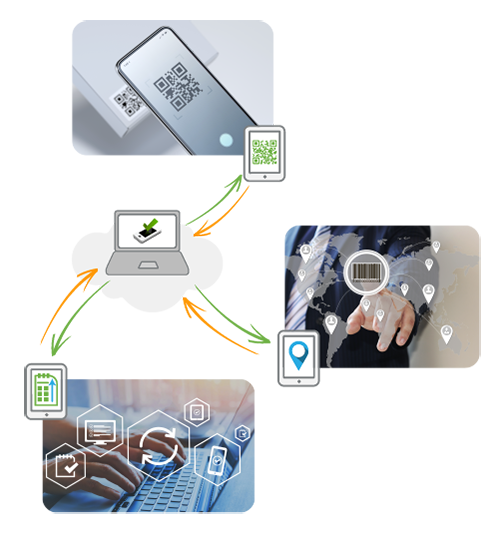 What kind of Asset tagging and tracking can NestForms be used for?
You can perform asset tagging and tracking surveys to identify, track and monitor the movement of goods or equipment whilst in the field. Keep an accurate inventory using data collected through offline surveys in local or remote locations.
NestForms helps many organisations maintain a seamless process of asset management in an accountable manner for the repairs, maintenance and inventory control regarding their moveable assets.
How can you use the NestForms mobile form app for Asset tagging and tracking?
Determine

whether

a

Barcode or

QR code

is

required

Link the asset and associated information with your Asset Tracking System database
Identify the Asset Type and Category by scanning the QR code against you pre-existing DB(database)

Use GPS to record the locations of assets

Perform maintenance, servicing and repair

audits, inspection or checklists whilst on the ground.
Our clients use NestForms for various asset tagging surveys for their own businesses or third-party customers, such as the marketing & retail sector, construction, transport companies and many others, by monitoring and tracking the company's physical assets. 
All of this is possible with NestForms, without the need for an online connection. Once back online, you can send your collected data back to your NestForms account.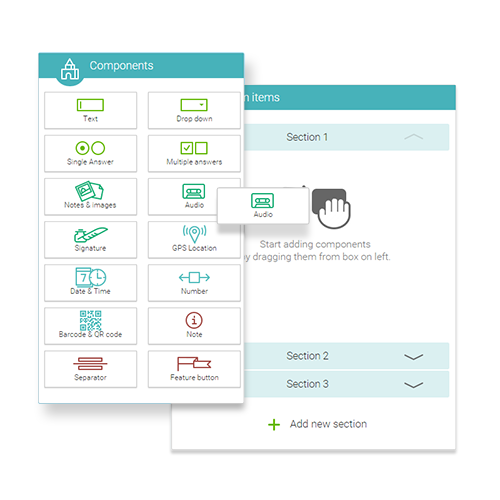 How do I learn to use NestForms for Asset tagging Surveys?
Using our Mobile Form builder app is very easy. You just drag and drop the components you want to add to your form and then share it with your responders.
If you would like to learn more about how NestForms works, check out our intro video.

You can also view, edit and share our selection of example Asset Tagging form templates. You may find these useful in helping you to get started.
There is also help available. We provide online support via email and a comprehensive help page library.
Most importantly, don't forget to avail of our free trial.