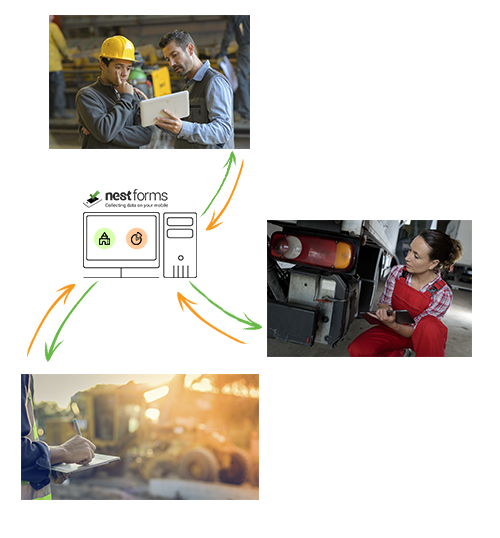 What Safety Audits can NestForms mobile app provide?
Health and safety risk assessments are an important part of protecting employees as well as your business in your day-to-day work activities from any potential liabilities. A risk assessment can help identify any potential risks and hazards that may cause harm or liability in the workplace.
You can perform immediate online & offline surveys in real time anywhere you go, allowing a paperless process for your Health and Safety audits all without the need for an online connection. Once back online, your data can be sent back to your main administrator account.

View some of our example Health and Safety templates. You can modify and test any of these to assist you in getting started.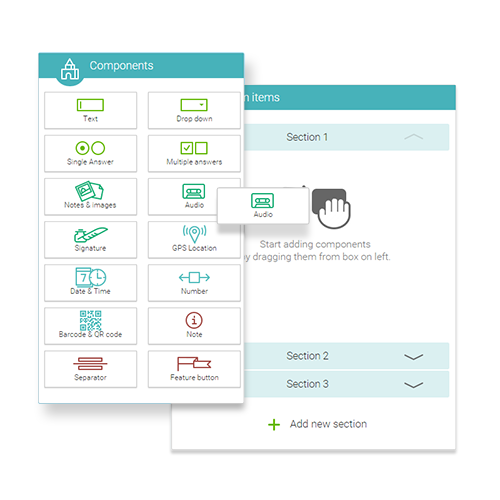 How do I use the NestForms app for Risk assessment surveys, is it hard to learn?
Using the NestForms survey builder is very easy. Just drag and drop what you need in your form and share it with your colleagues.
If you would like to learn more about how Nest Forms works, check out our intro video, there is also help available.
If you are interested in a customised solution for your Nest forms app and would like to discuss these requirements, please contact us.
And most important, don't forget to avail of our free trial.