What is Response?
Response in Nest Forms represents filled form. More specifically Response is data that you get from filled form. This means response is a collection of answers from one specific fill of form. Response is identified by its name and carries information about form it was conceived from, further more when response was created and by whom of your researchers.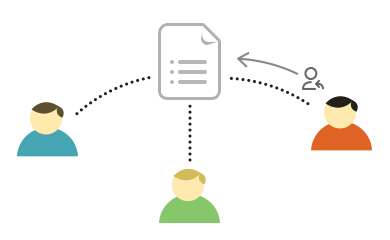 How is it Created?
As mentioned earlier response is created by filling a form. Once you do so, before answering any questions from the form you are asked to name your response. There are ways to generate such a name to speed up the process, check help section regarding prefilled response name for that.
Information you or your researchers have filled in the form makes up a response, which, if your device is connected, is send back to Nest Forms and joins other responses for this form and start generating results of your questionnaire survey or any other study you're executing.
Managing Data
Valuable data you have collected are now available to you in Nest Forms. You may determine which of the responses will be used in final report. Nest Form will generate report and show you data through graphs to present the results of your study in visually appealing way.
But what would this data be for if we did not offer you set of tools to manage and export your data. You may export your data to excel or word document. We offer you features to download all images collected throughout your survey. And there is more. Take a few minutes and explore all the possibilities of data manage in our help section regarding Reports.